Cockroaches are one type of pest you definitely don't want creeping around your home and skittering across your floors. If you keep spotting cockroaches in your kitchen, bathrooms, garage, and other rooms in your home, these tips can help you keep them from taking over.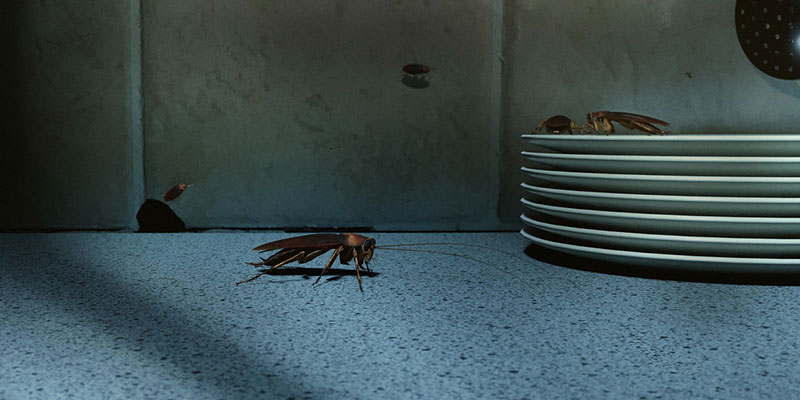 Cockroaches' main focus is to find a source of food. Because of this, cockroaches are likely to show up in your kitchen. To keep them out, always keep your food in sealed containers and wipe down your counters after you're done with food prep and eating.
Faucets and pipes that leak are huge draws for cockroaches. Check all of your plumbing fixtures and appliances for leaks and fix any dripping and leaking before these water sources attract cockroaches.
Cockroaches love small holes, cracks, and crevices where they can hide. Seal off outlets, light fixtures, cord holes, and any other small areas cockroaches could use as a potential hideaway.
Keeping your home clean is one of the best things you can do to prevent a roach infestation. Seal all your garbage cans, thoroughly clean up after every meal, wipe down food prep areas, and clean your sinks to prevent cockroaches from wanting to stick around.
If you keep seeing cockroaches around your house, even after taking these prevention measures, get a professional on the job. Contact us at Longhorn Termite & Pest Control to get help controlling the cockroach problem in your home.