The American Horse Fly is known as Tabanus americanus, and is between 3/4-1 1/8″ (20-28mm) long. They have a large, broad body, their head is tan to ash-gray between their large green eyes. The American Horse Fly has reddish brown antennae, a brownish to black thorax with gray hair, and an abdomen that is blackish red-brown. Their wings are a smoky brown to black near the base.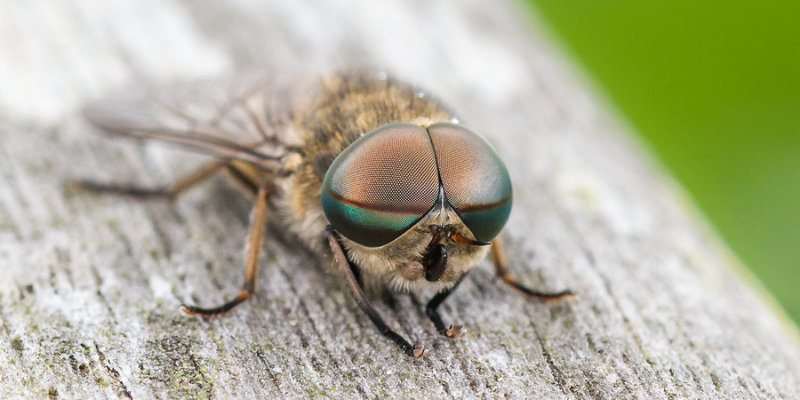 The male eats pollen and nectar while the female takes blood of large mammals. Larvae preys on aquatic insects and other small animals.
Egg masses are attached to plants overhanging fresh water, into which larvae drop. Larvae stay in the muddy bottom and they pupate in spring. Males are short-lived, but females may survive until fall.
The like to live mostly near swamps, marshes, and ponds.
Range Newfoundland to Florida, west to Texas and northern Mexico, north to Canadian Northwest Territories.
Warning When the female bites, the wound inflicted often continues to bleed for several minutes because the fly's saliva contains an anticoagulant that prevents clotting. A single animal may suffer a debilitating loss of blood if many of these insects attack it.
---
At Longhorn Termite & Pest Control, we offer American horse fly control services for customers in Azle, Weatherford, Benbrook, and Graham, Texas.