We'll help you identify, treat, and prevent all kinds of flies so they don't take over your home or business.
Flies are among the most annoying pests to deal with, buzzing around where they're least wanted. They fly around and make it difficult to get anything done with their distracting presence. But flies are more than just an annoyance – they can also carry diseases and bacteria, contaminate food and other surfaces, and even deliver a painful bite, depending on the species. Getting rid of flies on your own can be difficult, since they multiply quickly and thrive indoors and outdoors. If you're tired of trying DIY remedies, it's time to turn to our experts at Longhorn Termite & Pest Control for the solutions you need.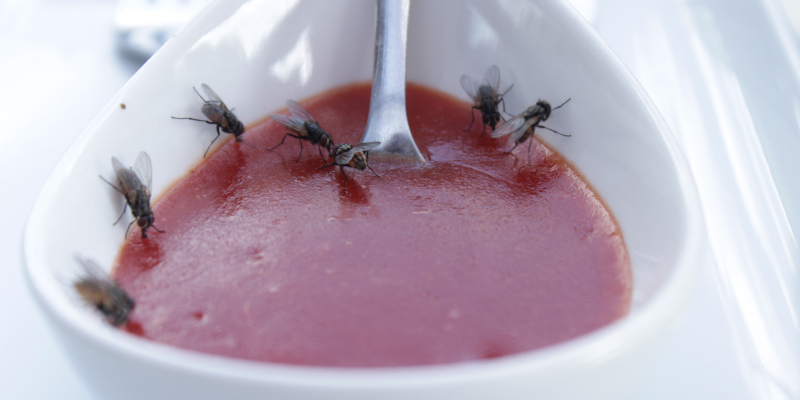 Our team is ready to assist you with getting rid of the flies plaguing your property, and we'll tailor our services to suit your specific needs. Treatment options can vary depending on what type of flies you have and how severe the infestation is, but our team will work with you to get to the root of the problem and combat these flying invaders. Whether you're dealing with black flies, horse flies, blow flies, flesh flies, cluster flies, house flies, or some other species, we'll help you identify the problem and then come up with the best solution to get rid of these pests.
We have over 55 years of combined industry experience to draw on, and with our flexible treatment options, you can get the solutions you want without being tied into a contract. Your satisfaction is at the heart of what we do, and we'll do all we can to make sure you're always 100% happy with our services.
If you're tired of dealing with flies in your home or business, reach out to our team to inquire about getting started with fly identification and treatment services. We're proud to serve customers in and around the Azle, Texas area, so call today to get your free estimate!
---
At Longhorn Termite & Pest Control, we get rid of flies for customers in Azle, Weatherford, Benbrook, and Graham, Texas.
Pests We Deal With: