Termites are among the most destructive household pests. They can go undetected for months, causing significant damage behind the scenes. If you see any of these signs, we encourage you to seek termite removal services before it's too late.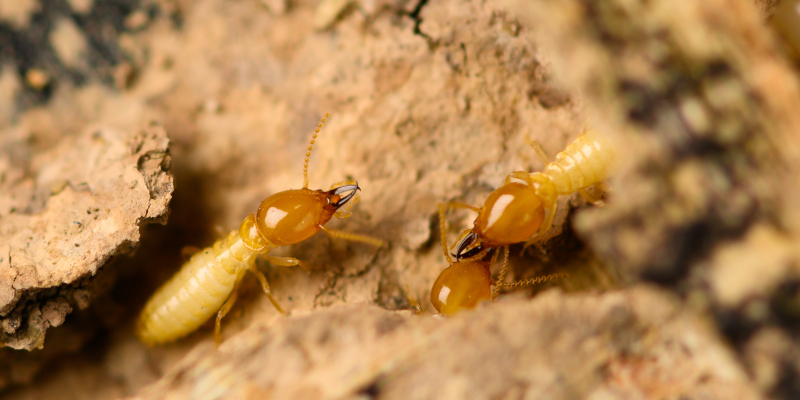 Termite droppings. A colony of termites can easily consume a pound of wood daily. They leave fecal droppings known as frass. These droppings resemble tiny black and white specs of salt and pepper. With more than 20 years of experience, our professionals know how to accurately identify termites, and eliminate them. Our treatments also include a one-year warranty that's renewable.
Mud tunnels. This is one of the most common signs that you need termite removal services. Termites use these mud tubes to move around or as protection. We tailor our extermination methods to your property for maximum efficiency.
Damaged wood. Hollow-sounding or blistering wood is another sign of termite infestation. Remember, termites start consuming wood from the inside, leaving it hollow. If you spot unusual cracks on wood, don't ignore them.
Flying termites. These termites are also referred to as swarmers. Usually, the come out of nests in groups. Swarmers leave their nests to find suitable mates that could be in your home. These flying termites are easy to identify, since they are attracted to light. At Longhorn Termite & Pest Control, we take all signs seriously to ensure we eliminate current termites and larvae to prevent further breeding.
We also offer yearly service packages, which help keep your business or home pest-free for a long time. Reach out to us today for termite removal and to get a free estimate.